The Mindful Family Wellness Nutrition Club
One of the main difficulties or complaints people have, while trying to reach their health goals, is the lack of support that can provide motivation and guidance, while keeping them accountable. Formal studies, as well as anecdotal evidence, shows a greater success rate of reaching health goals when there is a support system in place. Having someone to check in with, ask nutritional or lifestyle question's to, or even just someone to complain to about current cravings can be the difference between failure and success!
What is your goal?
To have a healthier lifestyle and improve your overall health?
To try a different eating style than you are used to? Perhaps Paleo, Ketogenic, Veganism, etc?
Is your goal to lose weight? Or gain weight?
Are you trying to manage pain through an anti-inflammatory diet?
Do you want to gain muscle or are you training for a marathon?
Do you have a disease or illness you would like to heal or manage through food?
Do you need to incorporate healthier habits, such as eating three meals a day?
Let me and the Mindful Family Wellness community be this support for you!
Interested in joining us?
Begin by scheduling your first 1½ hour consultation**
​to evaluate your health history, labs, symptoms, and to discuss your health goals.
Let's chat!
---
The Mindful Family Wellness Nutrition Club

Membership includes all of the following, each month:
​
One 1-hour one-on-one session
Health Coaching support through the month via email and text (Max.5 convos)
20% off Supplements
Access to secret FaceBook Group
2 additional "add-on" services

Monthly Add-On Options:
(2 are included in your membership)
Free admission to monthly class, workshop, cooking class, etc.
Pantry/Kitchen Evaluation/Clean-out
Grocery Store Session
Weekly weigh-ins
2 Weekly Meal Plans
Additional 5 text or email support convos.
Month-to-Month $195*
Annual Fee $2145* (one month free)
​
Additional Weekly Meal Plans - $25 per week
Additional one-on-one sessions - $80 per session

*Membership cannot be paid through insurance.
​**Membership Does not include Initial Nutritional Consultation.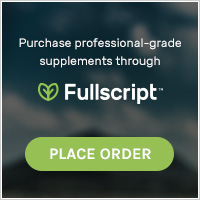 ---