Integrative Functional Nutritionist
---
Are you ready to schedule your session?
---
What is Functional Nutrition?
Functional Nutrition is nutrition-based care that is focused on supporting the source of the symptoms, not the symptoms themself, as seen in most Western medical practices. Functional Nutrition care focuses on building health by restoring proper physiological functioning of the body. Multiple symptoms through the body, are clues that can be used to find where and how the body or body system(s) aren't functioning the way it should be. Rather than suppress those symptoms with natural or pharmaceutical agents, we want to "read" those symptoms to understand which systems of your body need support. This support can be given through specific foods, nutritional therapies, life style support or changes, or a combination of these things. By looking at your whole picture -- diet, symptoms, illness history, medications, lifestyle, toxic exposure, history of antibiotic use, stress, lab work, etc., we are able to put together an overall plan. That plan serves as overall map of the nutrition your body needs to regain health and prevent illness.
Your Personalized Nutrition Plan includes:
• Goal setting •
• Recommendations that support your needs and goals •
• Healing foods and recipes •
• Coaching and counseling •
• Meal planning •
• Dietary supplements, as needed •
• Education in the areas of nutrition, lifestyle, and the connection to your symptoms •
• Mindfulness practices •
• and so much more! •
Benefits of Nutritional Counseling include:
Better understanding of healthy shopping, cooking and eating
Increased ease with meal planning and food preparation
An increased sense of well-being and vitality
Enhanced resilience of mind and body
Feeling empowered to care for your own health, using food as medicine
Mindfulness about hunger and satiety
Becoming better able to sustain a healthy lifestyle
Having support and guidance to reach your health goals. ​
---
General Support

Individualized nutrition counseling
Weight loss or gain
Hormones Balancing
Adrenal health and support
Macro- and micro-nutrient evaluation ​
Customized elimination diet
Gut health and healing
Reducing chronic inflammation
Auto-immune disease support
Nutritional support for mental illness ​

Available Labs

Hormone panels
Food and chemical sensitivity testing
Organic Acid Testing
Heavy Metal testing
Cortisol and Melatonin balance
Methylation
Micronutrients ​

Reproductive Support

Pre-conception wellness
Fertility for couples
Nutritional support for fertility treatments
Prenatal health and wellness​
Lactation nutritional support
​Postpartum healing ​
---
---
Initial Consultations are about 1.5 hours long
and Follow-Up appointments are 45-60 minutes

​Insurances Accepted -
BCBS PPO and Blue Care HMO

For other insurances -
We can provide a SuperBill for you to submit to insurance for reimbursement.
In these cases, payment is due at time of service.
​
Non-Insurance users:
Initial 1-1.5 hour session - $120
Follow-up 1-hour sessions - $80
Purchase 2 or more sessions as a package for 10% off!​
Nutrition Counseling Sessions are available in person* or online through HIPAA compliant software.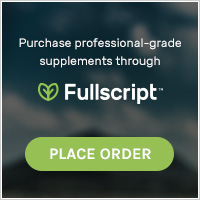 ---