While Rebecca completes her Nutrition Internship, please contact her for special pricing and support. During this time, she is working under two amazing mentors who support Rebecca, as well as you through your journey!

More than nutrition, Rebecca's Integrative Nutrition Counseling sessions focus on all aspects of nutrition, lifestyle, stress levels, sleep quality, toxic burden, and more, to find core imbalances and create individualized plans and goals for each client. There is so much conflicting information out there. Research confirms what traditional healing methods have known for thousands of years - people have unique nutritional needs. There is not one style diet that works for everyone. Rebecca works with individuals to create a personalized nutritional plan that fits their unique needs.
Your Personalized Nutrition Plan includes:
Goal setting
Recommendatons that support your needs and goals
Healing foods and recipes
Coaching and counseling
Meal plannning
Dietary supplements as needed
Education about self-care
Mindfulness practices
Benefits of Nutrition
Food can be powerful medicine, affecting your overall health and vitality as well as every function of your body. In fact, what you eat and drink literally becomes the very substance of your body. Whole foods, eaten and prepared properly, can effect profound changes in mind, body, and spirit.
Benefits of Nutritional Counseling include:
Better understanding of healthy shopping, cooking and eating
Increased ease with meal planning and food preparation
An increased sense of well-being and vitality
Enhanced resilience of mind and body
Feeling empowered to care for your own health, using food as medicine
Mindfulness about hunger and satiety
Becoming better able to sustain a healthy lifestyle
Services include: (Customizable for all ages)
Group class series Individualized nutrition counseling Pre-conception wellness
Fertility for couples Prenatal health and wellness Lactation nutritional support
Postpartum healing Balancing hormones Increasing food variety
Macro- and micro-nutrient evaluation Customized elimination plans Gut health and healing
Reducing chronic inflammation
​Customized Counseling Package
Initial Consultations are 1 ½ - 2 hours long and Follow-Up appointments are 45-60 minutes.
A La Cart -
Initial 2 hour session - $90
Follow-up 1-hour sessions - $60 eachPurchase 2 or more sessions as a package for 10% off!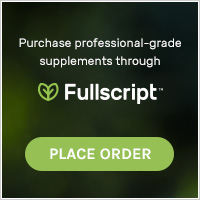 ---
Rebecca Duerr 954-801-1584 info@MindfulFamilyWellness.com